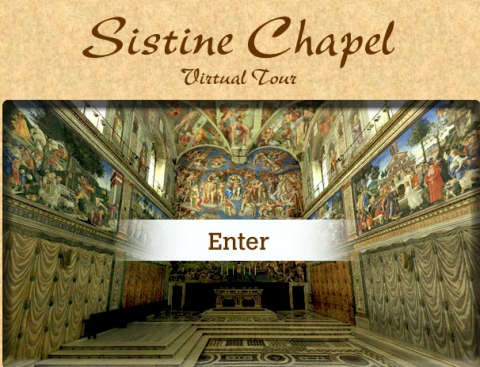 Students and faculty at Pennsylvania's Villanova University created these awesome virtual 3D tours.
There are six in all (which I found on
Open Culture
) and include
Basilica of St. Peter
,
Basilica of Paul Outside-the-Walls
,
Basilica of St. Mary Major
, and
The Pauline Chap
el
.
I've seen 3D tours of the Sistine Chapel but not of the others. If you look at the St. Peter Basilica, you can click on different numbers to view specific areas like the nave or the pieta or the alter.